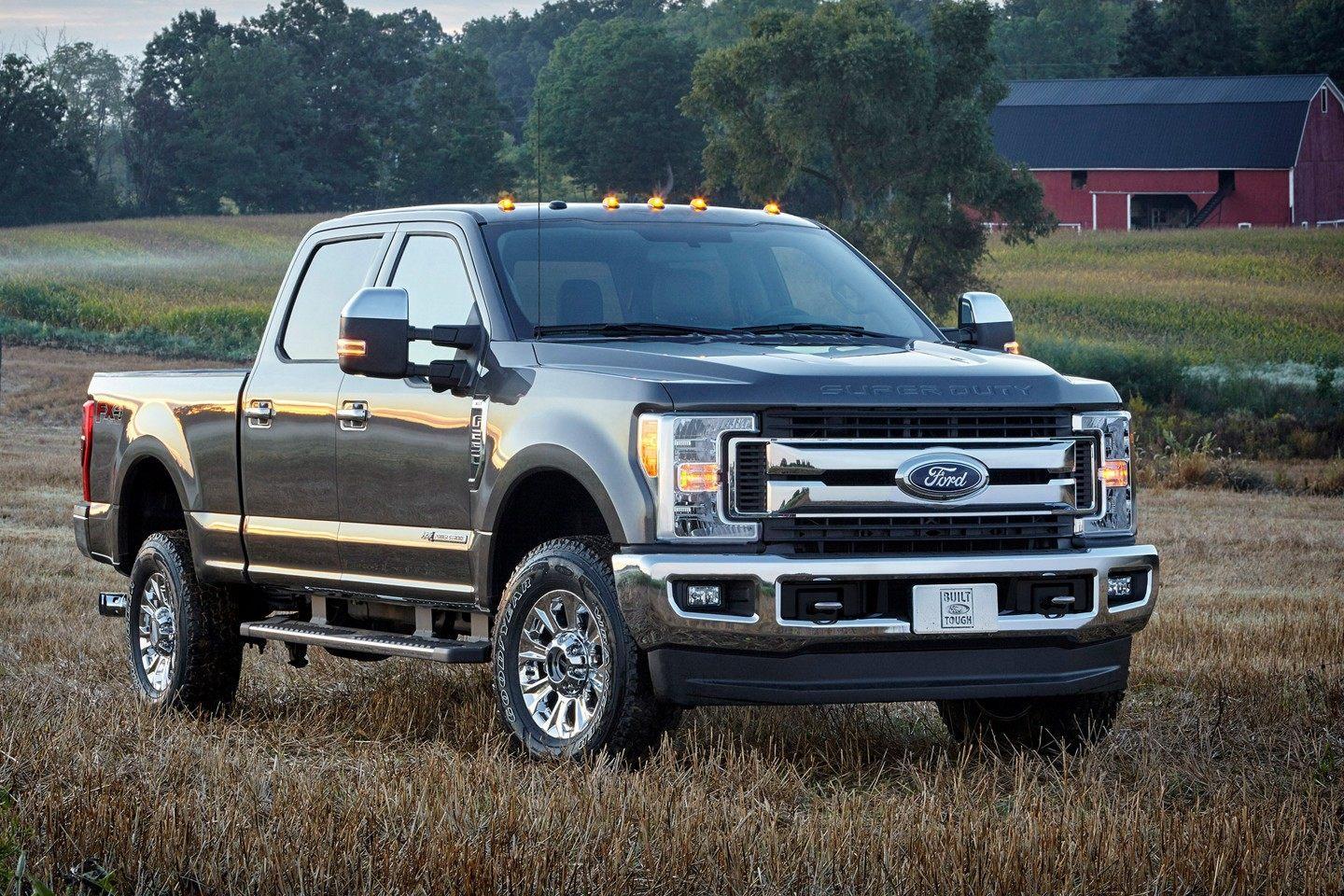 If the all-conquering Ford F-150 isn't up to the task you have in mind for your new
pickup truck
, that's where the F-Series Superduty models come in. The first model in the heavy duty section of the F-Series family is the
2019 Ford F-250 Superduty
, so here's a review to help you decide if this next step up from the F-150 is the truck for you, or if you may need to go a little further up the family tree for even more capability.
First impressions
The big redesign of the Superduty truck lineup may have happened two model years ago, but that's a blink of an eye at this section of the auto market. It took around 17 years to get to that point, so don't expect such huge change to occur again for quite a while. There's no way the Ford F-250 Superduty is going to go that long again before major change comes about, but for the time being this is all the truck most retail buyers are likely to need. Ford trucks like this are the workhorse for today's busy day-to-day schedules. For the moment buyers seem happy with what the Blue Oval is offering.
There's nothing particularly revolutionary about the way the Ford looks, but it looks exactly the way most buyers will expect and want it to look. It's not sporty, it's not sleek and it's not subtle, but none of those are attributes too many of its target audience would thank you for anyway. There's a lot of symmetry between this and its little brother the F-150, but this is the bigger, more durable and more capable option and it shows. There's no Raptor or anything like that here; just a big, tough, honest, hard-working truck that laughs at any task falling within its impressive ratings.
Capability
Horsepower, torque and all that stuff is fine, but when it comes to pickup trucks it's all about what they are capable of towing and hauling. In the case of the F-250, that's quite a lot, actually. While few buyers are going to push a truck like the F-250 to its maximum limits, it's important to know what they are to be able to decide if the F-250 is enough truck for you, or if you
need to look at an F-350. The maximum the F-250 can tow is 18,500 pounds, and the maximum conventional tow rating is 18,000 pounds. The maximum GVWR is 10,000 pounds, and the maximum GCWR is an impressive 25,700 pounds. As for payload, the most the F-250 can handle is 4,270 pounds, which is a good indication of how much more capable it is than light-duty equivalents.
Engines
The F-250 keeps it simple in this area compared to the F-150 with just one gas and one diesel powerplant to choose between in these types of Ford trucks. But to be honest, there's no real need for any more options when the two on offer are as good as these. The standard gas engine is a 6.2-litre V-8 developing 385 horsepower and 430 lb.-ft. of torque, and the turbodiesel is a 6.7-litre V-8 putting 440 horsepower and a massive 925 lb.-ft. of torque at your disposal.
Living with the F-250
An F-250 doesn't come in as many variants as the light-duty F-150, but there's enough flexibility in the specification sheet to make this truck just about anything you want, from a hardcore work truck for the construction site to a seriously capable and comfortable family vehicle, and everything in between.
Conclusion
If you need more capability than an F-150 can muster but your needs fall below the maximum capabilities mentioned here, it's hard to see why anyone would look at anything other than the F-250. And in this class, it has to be said the majority of buyers seem to concur.
For more details on pricing and availability of the 2019 Ford F-250 Superduty and to arrange a test drive to experience one for yourself, don't hesitate to get in touch with us here at
Van Isle Ford Sales
today.